Rainbows Fountain Equipment Was Certified And Obtained CE Certificate
23-05-2022
Rainbows Fountain Equipment Was Certified And Obtained CE Certificate
Through the international safety standard test, Rainbow Fountain equipment obtains CE certificate.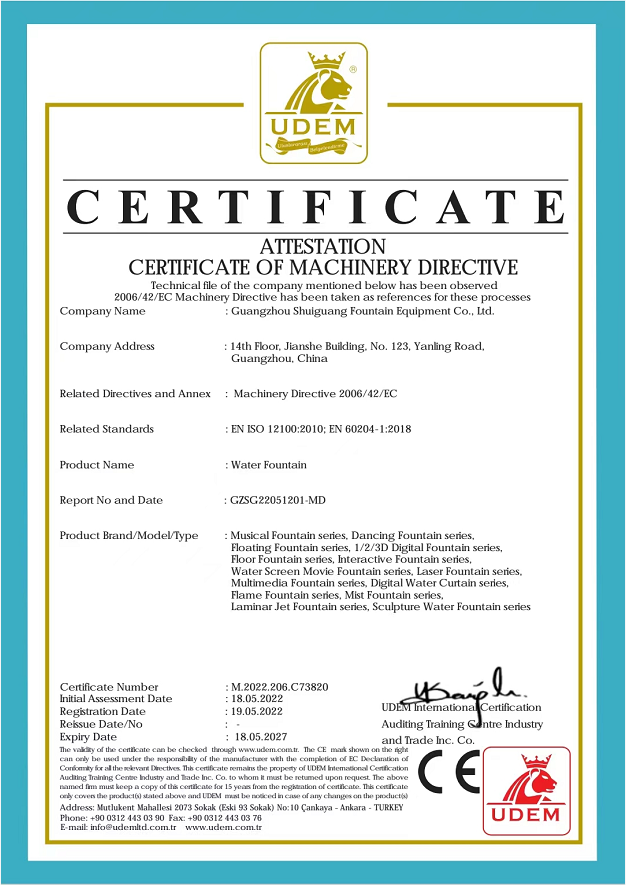 Rainbows Fountain integrates design, production, installation and programming. There are multiple production lines,such as 1D nozzle, 2D nozzle, 3D nozzle, air explosion with air tank equipment, fire nozzle, fire and water nozzle, mushroom nozzle, water screen moive fountain nozzle, ect.
Welcome customers to come to consult order, we would be delighted to provide you with satisfactory service.