The Best Large Outdoor Fountains Night Show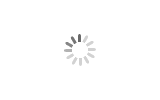 The Best Large Outdoor Fountains Night Show
Rainbows Fountain

Guangzhou,China

25days for outdoor fountain

1000 sets/year
This large lake floating musical fountain with lighting show project is located in the northern end of Taihang Mountain, Laiyuan Lake Park ,Laiyuan County, Hebei Province. The fountain show is set in 96 meters long and 24 meters wide floating platform in the large lake. It is designed as the core performing arts center with multi modern nozzles such as elegant rainbow crossing fountain, hundred meters center high jet fountain, air explosion nozzle, 3D nozzles, running fountain, holographic projection water screen movies,water screen interactive system, beam lights show ,laser and other high-tech elements.
Laiyuan County, Hebei province, China is at the intersection of Taihang Mountain, Yanshan Mountain and Hengshan Mountain. It is a famous scenice spot.
Laiyuan is located in the basin and surrounded by mountains. The annual average temperature in midsummer is 21.7℃. It is known as the "Cool City" and is another summer resort after Qinhuangdao, Beidaihe and Chengde. Laiyuan Lake is located in the southeast of Laiyuan County, surrounded by mountains, the sky is blue, the lake is clear, the scenery is beautiful, and the climate is pleasant. The good ecological environment provides a good water environment for the habitat and breeding of wild animals. Every spring, many birds such as swans, cranes and herons are attracted to live here.
The Best Large Outdoor Fountains Night Show
OUTDOOR FOUNTAIN FEATURES

Here we make a large fountain show & lighting show & water screen which is a huge success.This is another government fountain project we have done in domestic market. It is 94*24m floating fountain, using advanced fountain technology and creating impressive fountain effect such as air explosive water effect which attracts hundreds of visitors and plays an important role in booming the local tourism industry.

FOUNTAIN PROJECT MAIN PARAMETER
| | |
| --- | --- |
| Company Name | Guangzhou Shuiguang Fountain Equipment Co. , Ltd |
| Business Type | Manufacture & Trading |
| Service Range | Fountain Design, Manufacturing, On-site Installation & After sales Maintenance |
| Company Location | Guangzhou, China (Mainland) |
| Fountain project location | Laiyuan Lake Park ,Laiyuan County, Hebei Province |
| Fountain size | 96mx24m |
| Fountain elements | Elegant rainbow crossing fountain, hundred meters center high jet fountain, air explosion nozzle, 3D nozzles, running fountain, holographic projection water screen movies,water screen interactive system, beam lights show ,laser and other high-tech elements. |
| fountain design | Customized |
| Main Markets | Global |
| Fountain Delivery time | 15 - 25 Days |
| Fountain Type | Multimedia Control / Music Control / Program Control / Classic Static |
| Fountain Warranty | 2 years |
| Packaging | Wooden Case |
| Minimum Order Quantity | 1 Set |
FOUNTAIN SHOW DETAILS
RAINBOWS FOUNTAIN'S OTHER FOUNTAIN PROJECTS

WHY CHOOSE US