Outdoor Large 3D Musical Dancing Water Fountain Multimedia Water Show Floating on Laiyuan Lake
Outdoor Large 3D Musical Dancing Water Fountain Multimedia Water Show Floating on Laiyuan Lake
Fountain project description:
This large lake floating musical fountain with lighting show project is located in the northern end of Taihang Mountain, Laiyuan Lake Park ,Laiyuan County, Hebei Province. The fountain show is set in 96 meters long and 24 meters wide floating platform in the large lake. It is designed as the core performing arts center with multi modern nozzles such as elegant rainbow crossing fountain, hundred meters center high jet fountain, air explosion nozzle, 3D nozzles, running fountain, holographic projection water screen movies,water screen interactive system, beam lights show ,laser and other high-tech elements.
In addition to the water show project, interactive lighting projects were also performed on the surrounding bridges, roads, buildings, and trees.Combined with the light and shadow show around the lake, progressive layers and deep depths are extremely infectious ,making the whole Laiyuan Lake park is like a dazzling pearl shining brightly under the night sky.
Project Site:Laiyuan lake, Hebei province, China
Project Cost: RMB28,000,000
Project Period: Nov, 2019
Project Stage: Accomplished
Project Content: Design, Production, Onsite Installation ,Programming and
Debugging Project Reference Photos: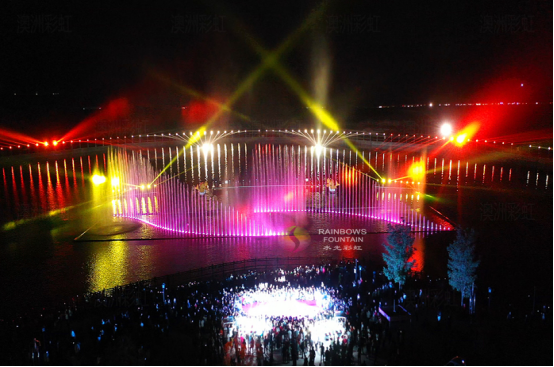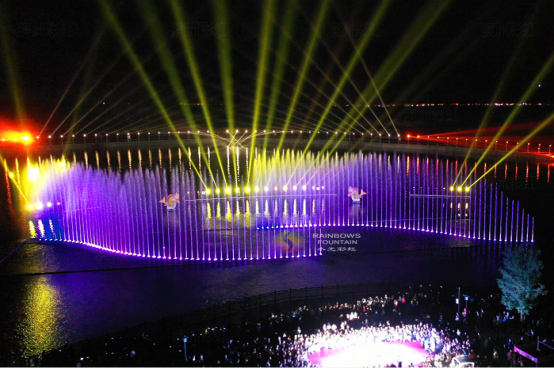 Multimedia show design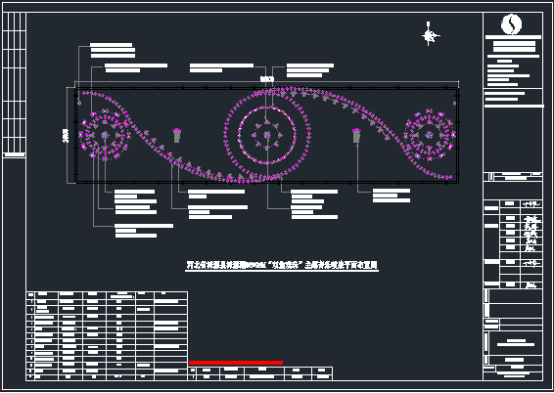 Fountain Manufacture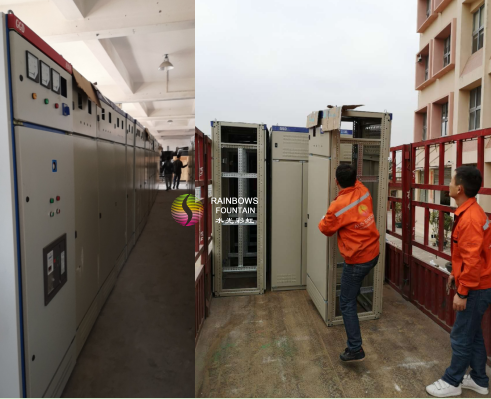 Fountain Onsite Installation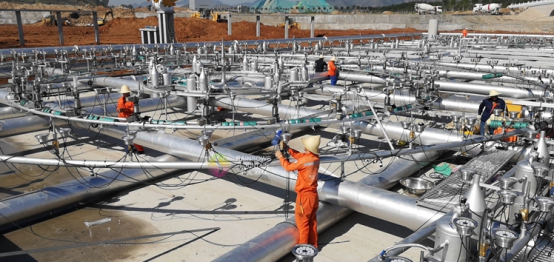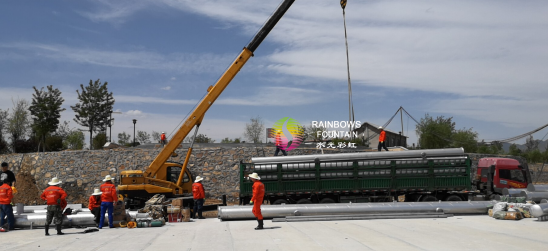 On site programming, attracts many many people to be site to watch