Guangzhou Sofitel Hotel Programmed Water Fountain Waterfall with Colorful LED Light
Guangzhou Sofitel Hotel Programmed Water Fountain Waterfall with Colorful LED Light
Project Description:
This hotel lobby fountain project is located in Guangzhou Sofitel hotel, China. which is only landmark building with water fountain show on guangzhou avenue,With unique artistic atmosphere and customs, we combine the hotel's own culture to create a water show that is tailored to local conditions and staged in different stages.
The main body of the show uses the classic "crystal pagoda" model combined with a variety of water form combination forms, a channel of water and light crisscrossing, majestic atmosphere, sound, light, water, shadow, color to achieve a perfect combination, but also implies auspicious arrival, with a coherent water form will be the whole water show even as a clever whole.
Project Site:Sofitel hotel, Guangzhou, China
Project Period: September,2018
Project Stage: Accomplished
Project Content: Design, Production, Onsite Installation ,Programming and Debugging
Project Reference Photos: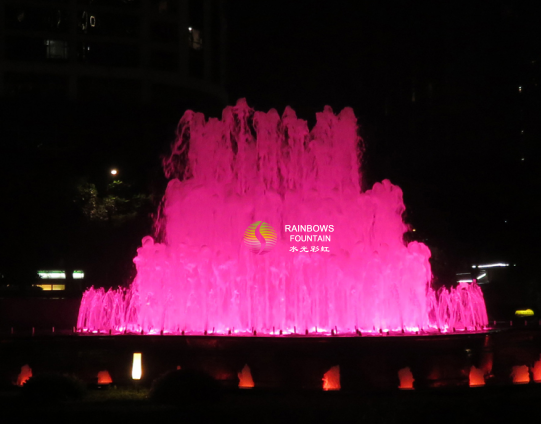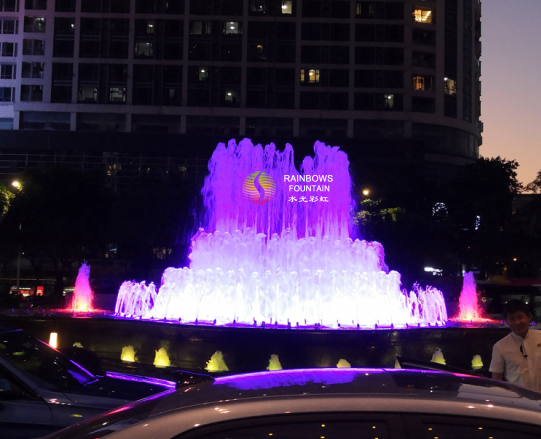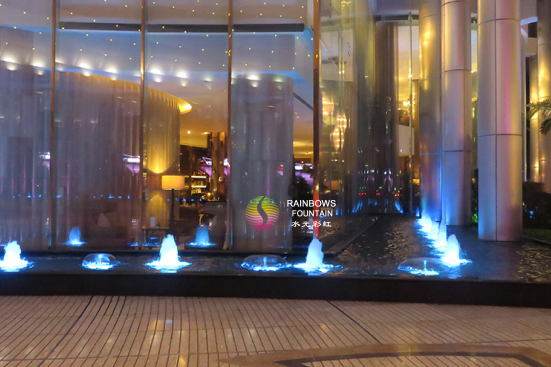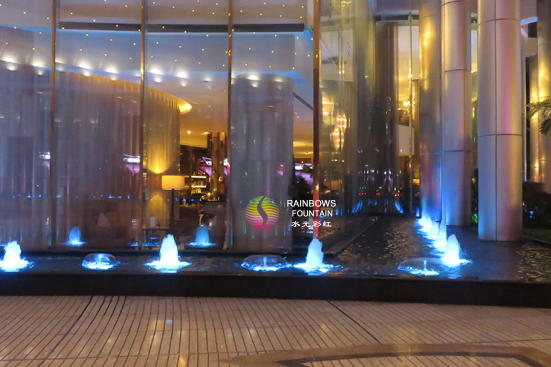 Cascade Fountain Design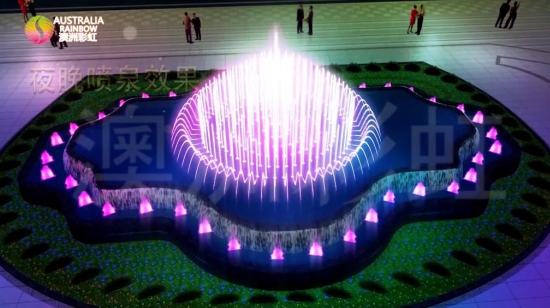 Project site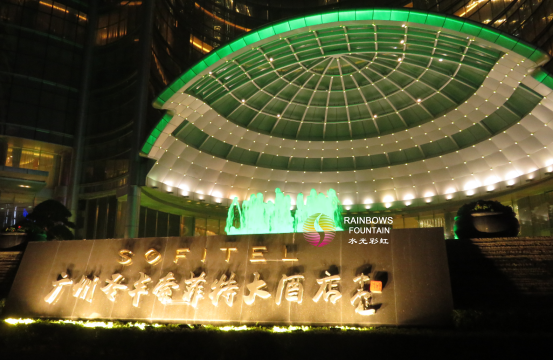 Fountain installation and commissioning on site